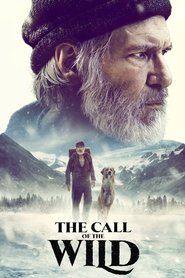 The Call of the Wild
The Call of the Wild
The Call of the Wild is the most famous novel by the American writer Jack London and it is possible that it is one of the books with the most adaptations for the big screen (and small). Twenty Century Studios has just released the latest adaptation of London's most mature youth novel, directed by Chris Sanders (Lilo and Stich, The Croods, How to Train Your Dragon) and with a screenplay by the magnificent Michael Green (Logan, Alien: Covenant, Blade Runner 2049, and Murder on the Orient Express).
The story of The Call of the Wild is simple. Buck is a house dog, a cross between a Saint Bernard and a Collie, who, by chance, ends up pulling a sled during the Yukon gold rush in the 19th century. During the journey, Buck hears the call of the wild and returns to his instincts by moving away from the comforts of domestication.
What seems like a simple story for children or, if you like, from a youth, is actually a plot rich in nuances that speaks directly to today's world overwhelmed by information, social networks, technology and the exacerbation of narcissism that would have troubled any renaissance king or queen. Of course, and this must be clarified, this relationship is directly established with the history of London. With the film, some of the nuances are lost. Either way, the form of this adaptation manages to draw enough creative force from the source material to make us forget that Buck is entirely CGI.
Duration: 100 min
Release: 2020