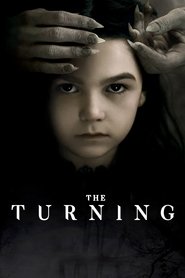 The Turning
The Turning
Lovers of the horror genre can be happy, since a new film version of the classic horror novel 'The Turn of the Screw', is close to being released, and apparently this time the story will take place in the decade of the 90, or so you can see the new trailer for 'The Turning'.
The novel already has several adaptations, the latest being 'The Turn of the Screw', directed by Tim Fywell for the BBC, even the novel will serve as a reference for the second season of 'The Haunting', a popular Netflix series, which now It will be called 'The Haunting of Bly Manor'.
This new adaptation of the work of Henry James will be produced by director Steven Spielberg, who for some time had wanted to return to the horror genre, which since 'Poltergeist', had not been involved in another project of this nature.
The story will revolve around Kate, a nanny hired to take care of two orphans, who look upset, so the nanny soon suspects that something strange happens in the mansion where she lives, which is confirmed by discovering that the site is haunted.
Duration: 94 min
Release: 2020