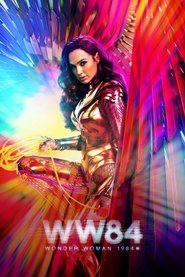 Wonder Woman 1984
Wonder Woman 1984
Wonder Woman 1984 the virtual DC FanDome event began on Saturday, August 22, with the panel dedicated to the Wonder Woman 1984 film Wonder Woman 1984, in which the director of the film, Patty Jenkins, and the stars of the film – Gal Gadot, Chris Pine, Pedro Pascal and Kristin Wiig – answered questions from fans and showed the second official trailer for the film, which revealed the on-screen appearance of the villainous Cheetah.
Additionally, Warner Bros. Pictures also released two new posters for the film, which opens in theaters on October 2, 2020.
Set in 1984, the official synopsis for the film is as follows: "Diana Prince (Gal Gadot) comes into conflict with the Soviet Union during the Cold War in the 1980s, and encounters a formidable enemy in the form of Cheetah (Kristin Wiig) ".
Duration: 151 min
Release: 2020